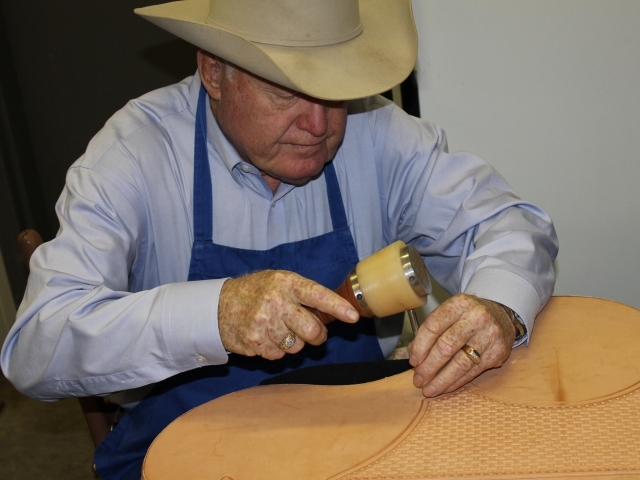 When I first started in business in 1995, my time and effort was used in building leather mirrors, hat racks, gun racks, footstools, barstools, home decor and more.
Contacts made at various shows over the years has helped in developing a custom order business that now takes about 75 percent of my time. Custom orders are individually made in my home shop; which allows them to be fashioned to a customers specific need.
Handtooled items require many hours of labor due to the detail in each piece. I encourage you to explore these pages looking at the items that have been built. Feel free to contact me for additional information.